Kathleen Baird Murray's edit of the best products — depending on what you need
There were three of us on our Californian road trip, or four if you count the huge bag of sunscreens that came with us. Enough to cover the population of Venice Beach and yet somehow there wasn't one product that suited our specific skin concerns. A cluster of spots had broken out on the face of one of our party; another was so sensitive her skin was irritated the minute she stepped away from the air-conditioning. As for me, the sun seeks me out like an Exocet missile; I could be buried under a rock and I would still get a tan. A good thing, perhaps, under England's grey skies, but not so welcome if you're exploring Joshua Tree National Park in July.
We happened to be on our way to Santa Barbara at the time, so I made a pit-stop at Cos Bar in Montecito, a niche beauty store founded 40 years ago. I wanted to learn how the local chic Californian women with their immaculate skin can live in the sun with seemingly so few repercussions.
At Cos Bar, the very welcoming beauty consultant, Sybil Mata, recommended Amore Pacific's Natural Protector SPF30 (£52.30) as a good all-rounder sunscreen that won't cause breakouts. And, she told me, the trick to making make-up last longer in the heat is YSL's Touche Eclat Blur Primer (£29.50), an extremely popular product. To set make-up, she loves By Terry's Hyaluronic Hydra Powder (£42). Personally, I find the thought of wearing powder in the heat bordering on abhorrent, but this one is so lightweight you can't feel it on your skin. After that, Mata suggests topping up on SPF throughout the day with a spritz of Amore Pacific's Sun Protection Mist Broad Spectrum SPF30 (£56). "I keep mine on ice." she added. They've got it covered, those Californians.
Now returned to Britain, I have since resolved never to grab the closest bottle of sun cream to me again. Here's my edit of the best suncare products — depending on what you need. None smell of tiare flowers, but all come with a previously missing ingredient: trust.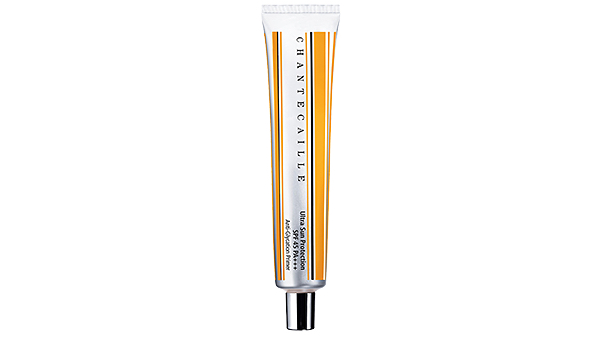 The make-up primer: Chantecaille Ultra Sun Protection SPF45 (£76) A modern classic, with a silicone base that creates an invisible film for make-up to cling to when it gets hot, and a strong sunscreen protection. You need to shake the tube first to ensure the lightweight lotion goes on evenly.
"All these products come with a previously missing ingredient: trust"
The pigmentation protector: Institut Esthederm Photo Reverse (£55) While it's loaded with filters and mineral screens to block out infra red, UVA and UVB rays, there are no actual SPF numbers displayed on the bottle of Photo Reverse (or indeed any of the Institut Esthederm products); they also encourage tanning, providing it isn't achieved with any burning, as they believe that the quicker we tan, the more the skin builds its own natural protection. Many a dermatologist would be up in arms, but this French skincare brand, which has been going since the late 1970s and was created by a pharmacist, comes backed with so many proven patents that its counterintuitive philosophy does make common sense. Photo Reverse, a light, white cream that smooths to nothing, is heaven-sent for pigmentation sufferers. Not only does it block out the sun, it lightens existing brown marks even while you're exposed to it. Protection and treatment in one.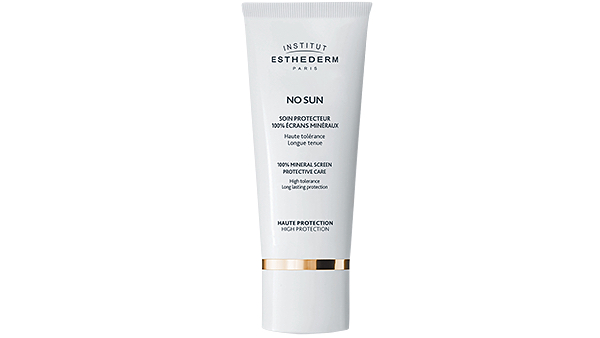 For those who can't be in the sun at all: Institut Esthederm No Sun (£38) Another one by Institut Esthederm, this is loved by those with the kind of heat sensitivity that makes them prone to prickly heat, or who need to avoid sun exposure post-surgery or because of medication. A cream derived from 100 per cent minerals, it requires application 20 minutes before going into the sun and then reapplying every two hours.
Dry, sensitive skin prone to redness: Paula's Choice Redness Relief SPF30 (£22.50) Paula's Choice Beautypedia website, is a fascinating resource for ingredient listings and reviews, and not just of founder Paula Begoun's products. This lightweight sunscreen from her own skincare range keeps skin feeling calm, and fights redness.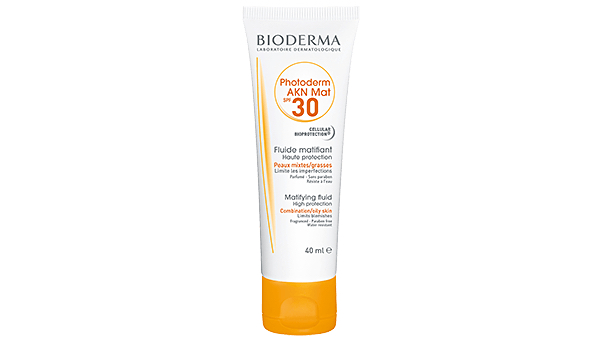 Breaking the breakouts: Bioderma's AKN Mat SPF30 (£13.90) Bioderma is brilliant for all skin complaints. This high-protection fluid for acne-prone skin is not only water-resistant, but it also claims to prevent your skin from having that all-too-familiar rebound outbreak when you get home.
The one-hit wonder: Innovative Skincare's Extreme Protect SPF30 (£60) If you could take just one sun protection product to your desert island? With aloe vera to comfort and promote healing, Extreme Protect helps reduce inflammation and erythema, and is also good for acne-prone skins. It smells neutral but nice.