Inside Our Masterclass with Kirsten Kjaer Weis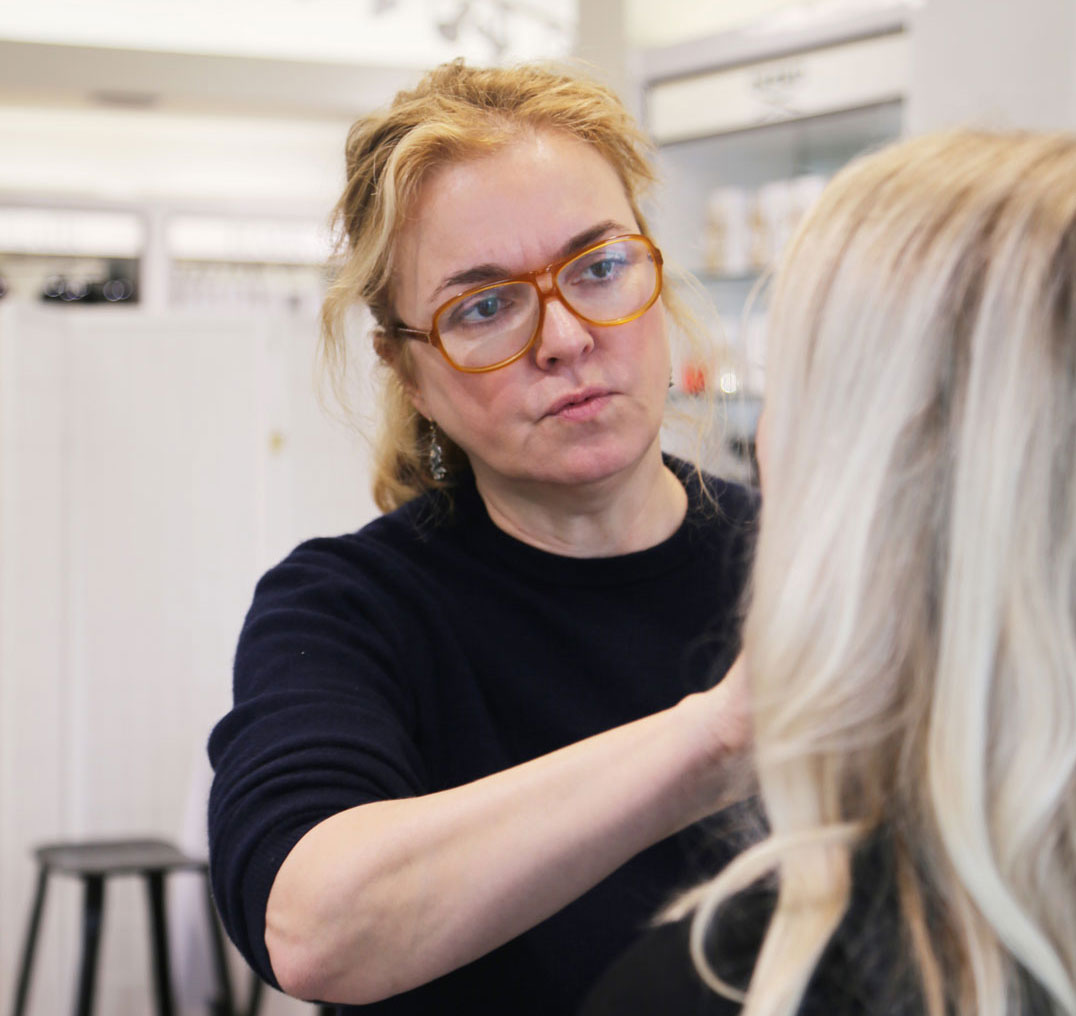 The ever-expanding natural and organic beauty world continues to captivate our attention. At Cos Bar, we carry only the very best natural beauty lines, with high-performing, long-lasting products. One of our favorites: Kjaer Weis. The brand has an impressive collection and a cult following that is growing by the day. Not only organic, sustainable, and natural, Kjaer Weis emphasizes best-in-class formulas and immaculate design (who doesn't love the chic sleek mirrored compacts?). Kirsten Kjaer Weis, the founder of the brand, joined us at Cos Bar Brentwood for a masterclass this week. One thing is certain: this thoughtful, performance-based brand delivers a glow that's truly magical.
I started as a makeup artist in the industry. Something that always stood out to me was how frequently I would hear things like, 'I can't use that it'll break me out' or how models would always run to take off their makeup immediately after shooting because of the 'feel'. It got me thinking. At the same time, I noticed that performance in the green space just wasn't up to par. This, combined with other factors, led me to create a high performance, luxury, natural color brand.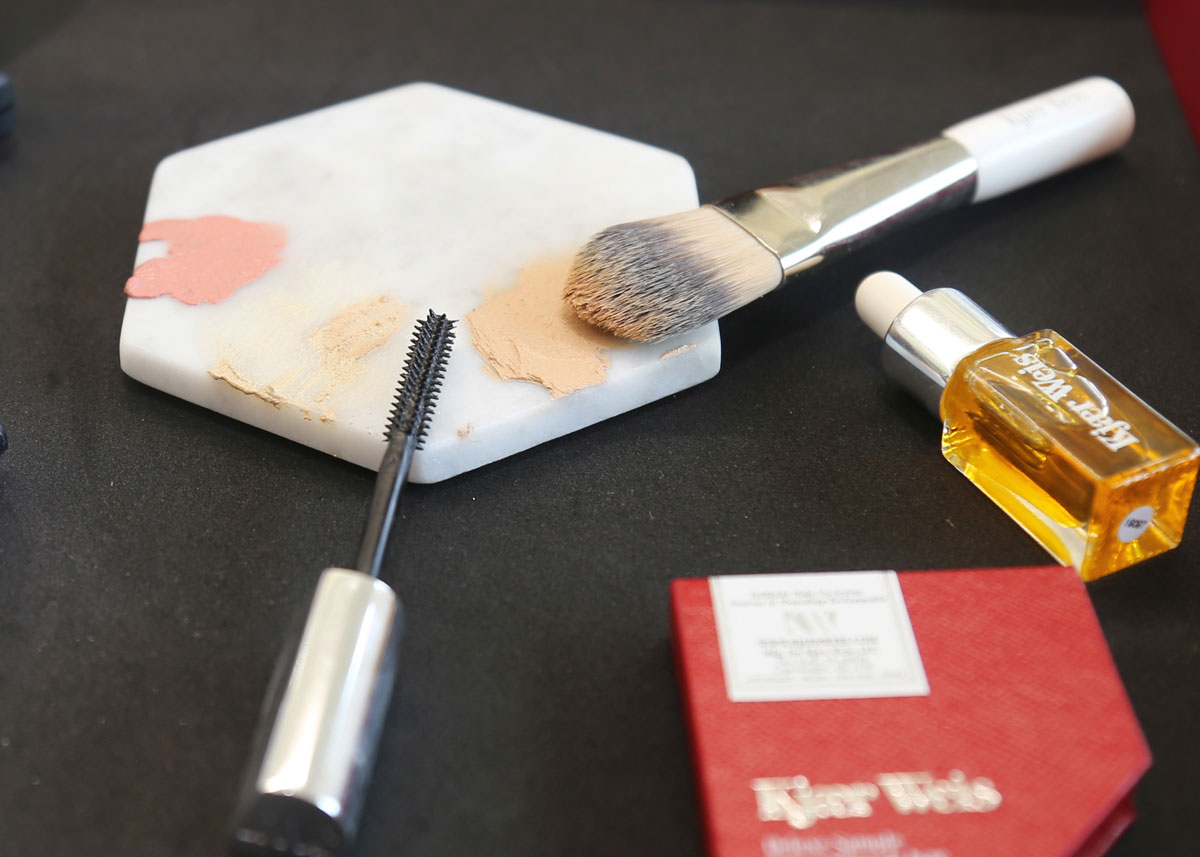 The products truly perform. During our masterclass, Kirsten shares with us the Trifecta: the Beautiful Oil, Foundation, and Translucent Powder. Her foundation is totally buildable and her blushes blend with ease- as in, there's no such thing as too much blush because you can always blend it!

"I always compare naturals to the wine industry. Each harvest is going to be different. Previously, and the reason I believe it's been a challenge for natural makeup to take off, is that consistency can be off. In turn, the products don't perform well. I work with our manufacturer in Northern Italy to create formulas that perform. They are consistent. Also, like wine, we are working with a few key ingredients. Oils, butters and waxes. It's about keeping things simple for your skin."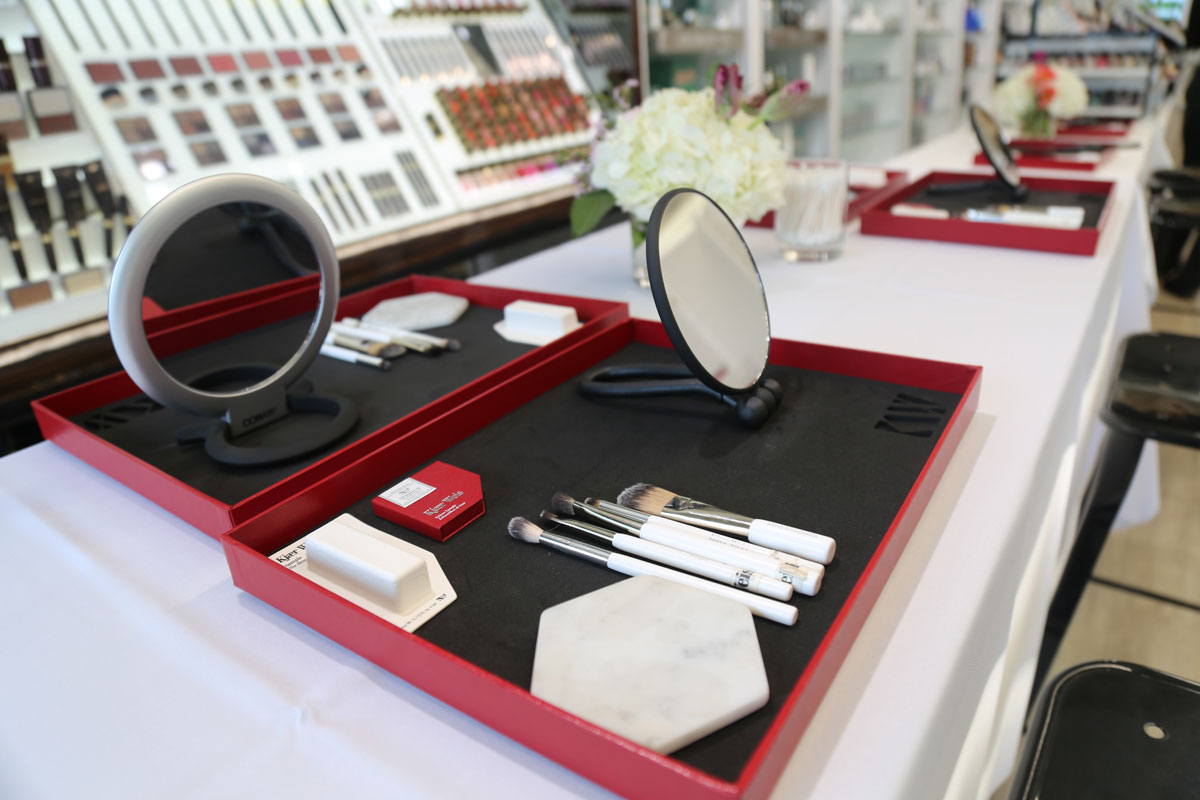 During class, we learned a few key Kjaer Weis tips. In addition to the trifecta, the mascara is buildable and grabs every lash. Eyeshadows in shades like Grace and Wisdom can be used for brows. Our favorite tip? Using the Lip Balm as an eyebrow gel (seriously, the results are mesmerizing). Finally, because we love to glow, adding a touch of Radiance, her highlighter, to a smokey eye creates a red carpet ready feel.
Shop Featured Products
The Beautiful Oil




Kjaer Weis

Kjaer Weis




Foundation: Paper Thin
Kjaer Weis




Eye Shadow Wisdom

Kjaer Weis




Mascara Compact Black
Kjaer Weis




Pressed Powder Compact

Kjaer Weis




Highlighter Radiance