Westman Atelier: More than Just Makeup
Gucci Westman is changing the game of clean beauty with her new makeup line, Westman Atelier. Her products are consciously crafted (keep reading to learn what this means to Gucci), with luxurious texture, pigments, and lasting power. From years of working with celebrity clients like Cameron Diaz and Reese Witherspoon, Gucci has developed an arsenal of expert tips and tricks that she is sharing with us. We also talk inspiration behind the brand, her own daily routine, and a beauty mantra we all should live by...
Q: What made you fall in love with makeup?
A: It was the ability to change my mood based on something that was creative and intuitive. Makeup felt like it could add value to my day and be confidence boosting.
Q: What was the inspiration behind the brand?
A: People often think that by using a product created with plant-based ingredients, you have to compromise on something else, whether it's beautiful colors and luxurious textures or pigments that last for hours. I wanted to change the idea that clean makeup has to be boring or limiting. Part of that starts with challenging the chemists to come up with new alternatives and being transparent about the process. It's hard! When I go into the lab, I always bring my own benchmark products. Things that have been in my kit or makeup bag for years because of their quality and performance. We work relentlessly to make something that's just as exceptional, but contains only ingredients I'm comfortable with from a safety perspective. I think one of our greatest strengths as a brand is that all that hard work means our products are genuinely exciting from the packaging to the shades and treatment actives in the formulas and they're clean—it's not what you expect!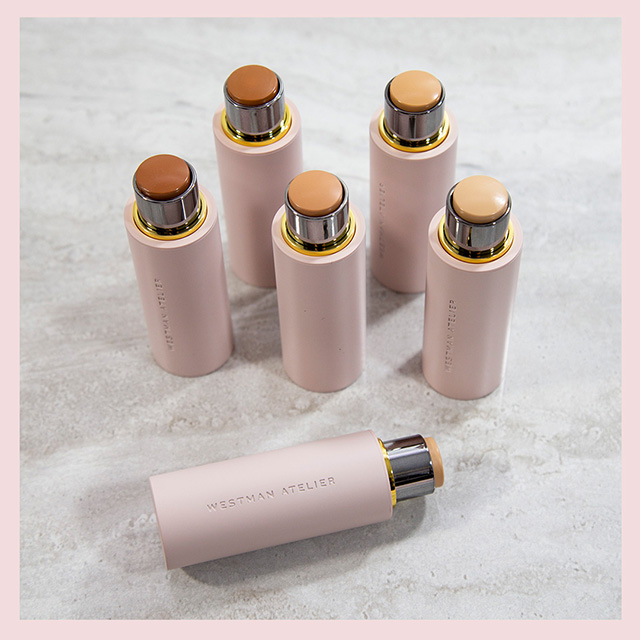 Q: What beauty product do you always use on your celebrity clients?
A: I really developed the line as a complexion system that works together to create this amplified second skin effect that's so beautiful, so aspirational, so healthy, so luxurious and refined. So I do use everything on my clients, and often everything together, but it doesn't feel like a cosmetics wash—the result is that you see the woman, not the makeup. If I had to pick one thing I use on everyone, I guess it would be the Vital Skin Foundation Stick —I feel super passionate about the fact that the actives in it are at efficacy levels so they work to actually calm and soothe the skin, not just cover it. The finish is gorgeous and it's super easy, fast, and effortless to apply.
Q: What does your own beauty routine look like right now?
A: For my daily beauty, it totally depends on where I'm going and what season it is. Right now, I'm in the Hamptons and I wear very little makeup out here. I start with a cream like Augustinus Bader for moisture. I follow with an SPF on top – right now I'm wearing the RéVive Soleil Superieur Broad Spectrum SPF 50. It's super light, really agreeable, and apparently good for rosacea. Then I go in with Vital Skin Foundation only where I need it—just around any redness, spots, or blotchiness. After that, it's all-over bronzer and I give myself a little contour, and a touch of Super Loaded —I'm addicted to Super Loaded for a warm glowy look. If I'm going for more polish, I'll do Baby Cheeks on my lips and cheeks with my fingers. At night, I wash everything off and use a Beboe oil serum (coming soon!).
Q: What are your must-have products from the line?
A: I'm obsessed with our Baby Cheeks blush in Chouchette right now. I love how it looks on my skin tone. It's a really pretty, soft, face brightening peachy-nude shade. I can't live without Face Trace Contour — under my cheekbones and along my nose. I'm not tan but I make myself a little warmer every day because I wish I was tan, so definitely our Beauty Butter Bronzer.
Q: Tell us about your brushes.
A: The brushes are so beautiful! They're sustainably made by the oldest brushmaker in Japan. I fell in love with their brushes many years ago when I was starting out and couldn't afford them. The craftsmanship is incredible. They have handles that are made from FSC-certified birchwood, meaning they're forested responsibly, and they're shorter in length to give you more control, so you get a better result. They're cruelty-free and the bristles are ivory instead of black, so you can see easily when they need to be cleaned. I'm obsessed with clean brushes!
Q: What does consciously crafted beauty mean to you?
A: It's trying to be thoughtful and aware of every aspect of what goes into our products as I can be—of course that means our formulas but it also means our packaging, supply chain, and our environmental footprint. I need to know we've tried our hardest and exhausted every possible route when it comes to making decisions about our ingredients. It's a constant weighing of priorities. It means always challenging everyone, myself included, to do better and go farther.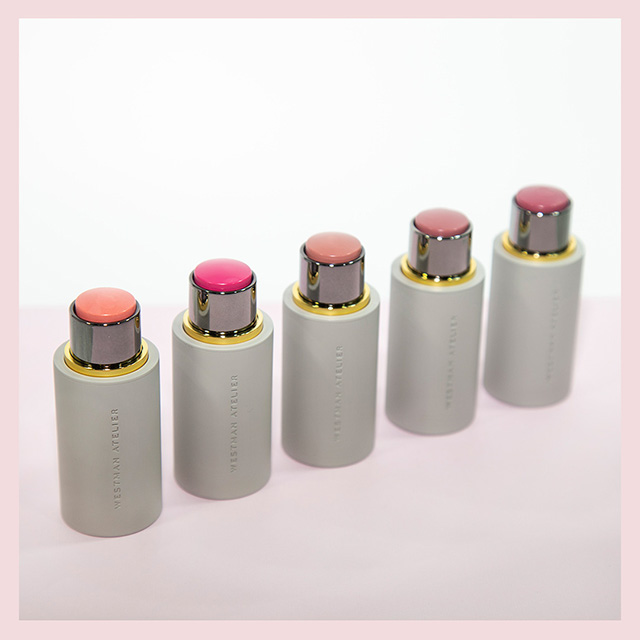 Q: What is your favorite look you've ever created?
A: I have too many to pick just one. It's exciting as a makeup artist to build a character, to make someone who's a bombshell look not at all like herself—I created Cameron Diaz's look in Being John Malkovich when I was starting out in Los Angeles in the 90s and that was such a blast. It's also the diversity in the editorial work I do that's so fun. It's exhilarating to do a couture shoot with Vogue for Grace Coddington and Annie Leibovitz. The stylist, the hair, the makeup, the photographer—when all of these elements are in place and it's flowing, it's the greatest feeling. It's the ultimate getting your rocks off.
Q: Can you share some beauty tips and tricks?
A: I love exfoliating before putting on makeup—making your skin tighter, brighter, and fresher. Right now, I'm using the Grown Alchemist Polishing Facial Exfoliant. When I have time, I do a real facial that helps sculpt and lift the face at the muscular level, stimulate blood flow, and lymphatic drainage. If you've been on a long flight and you feel puffy and unattractive, even just a little massage on your lymph nodes is really helpful.
I never like to cover someone up, just enhance their beauty, so I often do what I call 'spot checking' – this is where you only target the problem areas, instead of applying foundation all over the face. Another great trick is that I love applying Lit Up Highlighter under the Vital Skin Foundation for extra added glow and dewiness, rather than on top.
I like setting powder rather than compact powder because it's so much lighter and less product on your face. The objective is to look like your skin is beautiful but not like you have anything on. I usually use the powder just on the t-zone area and not the cheeks. This method also depends on how much oil you have in your skin and the humidity outside.
Q: What is a beauty mantra you live by?
A: Don't forget your brows.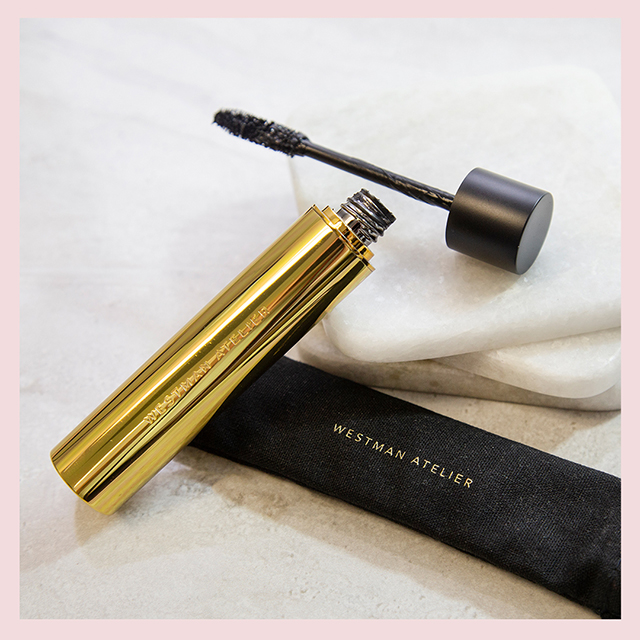 Thank you Gucci, for sharing with us your inspiration behind Westman Atelier and tips on all things beauty!
SHOP GUCCI'S FAVORITES: